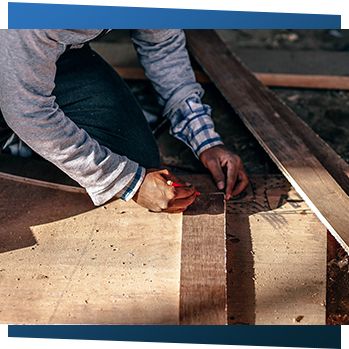 At ASI Contractors, we've built a reputation for unquestionable quality after years of offering foundation repair and drainage services to the community of Little Rock. We were driven to expand our commercial construction services after noticing an ever-growing need for commercial construction that actually delivered upon their promises of affordable yet dependable commercial construction service.
Driven to meet the needs of local businesses, we set out to establish our new enterprise as a full-service, local general contractor offering superior design build solutions, remodeling services, and retrofitting solutions. We built our team by scouring the local community, seeking out those experts that shared the same principles of integrity and honesty as we, and who were able to back up what they claim with good old-fashioned grit and hard work.
Our goal is to always earn our customers loyalty through exemplary craftsmanship and uncompromising service. Each construction project is engineered to be as cost-effective as it is structurally sound. Bound to our customers' needs, we always, without fail, deliver upon our promise of personalized care.
We refuse to compromise; we refuse to settle; and we remain consistent in our commitment to excellence. Contact us today to learn more about our commercial construction services in Little Rock.
Discover the difference passion makes by choosing ASI Contractors for your next commercial construction project. Our team is eager to help you get started.
Just a few questions? Start here!