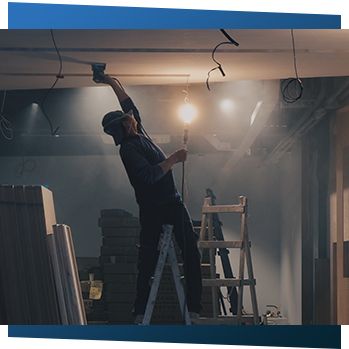 There are a few things business owners should always expect from their chosen commercial contractor. Licensed and bonded? Absolutely. Insured? Without fail. Experienced and knowledgeable? Consider it a given. But after the obvious qualifications are easily met, how does a company prove itself to be proficient in commercial construction, able to take on your project with knowledge, skill, and expertise?
At ASI Contractors, we bolster our decades of commercial construction industry experience with innovation, creativity, cutting-edge techniques, and state-of-the-art building materials. The result is an all-encompassing approach that is designed to ensure construction excellence, each and every time. We proudly offer local business owners and property developers the following:
General Contractor Services — Utilizing our vast network of trusted and local industry professionals, we are adept at effectively handling every aspect of the building or remodeling project, regardless of its size or complexity.
Design & Build Services — From the first steps of drafting a layout for your remodel or new construction project until the final nail is firmly placed, we act as your partner and advocate. Using our superior skills in design, construction, and customer service, we guarantee customer satisfaction.
Construction Management — Acting as your professional partner in construction, we work to simplify your remodel or new-build project by handling even the smallest detail. From taking bids and filing permit requests to providing estimates and paying invoices, we deftly handle commercial building projects of all types and sizes.
Get in touch with Little Rock's most professional commercial general contractors today.
Find out why we're one of the fastest growing commercial construction companies in Little Rock by scheduling your own free project estimate now. We promise personalized service with a smile.
Just a few questions? Start here!