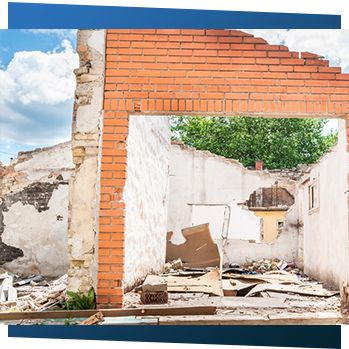 ASI Contractors provides property restoration and recovery, construction, consulting, workforce staffing, and temporary storage. By combining this diverse service with the best talent in the commercial construction industry, innovative technology ASI Contractors has set itself apart from the industry.
We are proud to be the preferred partner in the delivery of Statewide turnkey solutions for complex work environments while providing long term value and sustainability to our clients, employees, and the communities we operate in.
ASI Contractors' Mission is achieved through continuity, the harmonious and seamless process that promotes efficiency, transparency, and consistent quality.
As a leader in the recovery, restoration, and commercial construction industry, it is hard to find a company with more construction knowledge. Founded in 2008 as a structure repair company, we have grown to become an expert in each service area we perform. We work to get every job done right from the outset. Our commercial contracting department will be your one point of contact for the rebuild process by managing all commercial contractors assigned to the project and working to ensure all regulations are followed.
We have a strong track record of successfully completing a wide range of residential, commercial building, and development projects. Our project coordinators are there to help your property recover in as timely of a manner as possible. We understand the importance of returning life back to normal – be it for your home or business.
A company's core values are often the true determinants of its overall success or failure. In any company, the real source of success is the thousands of individual actions, taken by individual team members. Get in touch with the commercial construction experts today to learn more.
To find out more about our disaster recovery services services and how they can benefit you and your business, contact us now. We promise professional service you can count on.
Just a few questions? Start here!