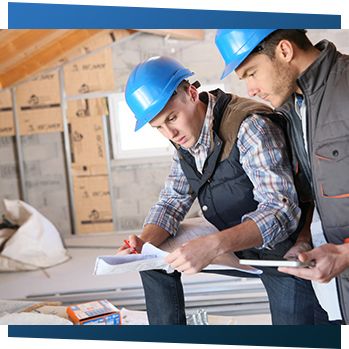 With every aspect of a commercial construction project being fraught with risk and possible setbacks, it is imperative that you have a skilled and proficient commercial construction contractor managing your project. Taking on the responsibilities of hiring subcontractors, protecting the budget, and sticking to the timeline, your ASI project manager's first and most important task is to alleviate stress and eliminate frustrations. Streamlining the process, your personal construction manager acts as a liaison, confidant, and advocate for you and your company with even the tiniest detail.
Your ASI commercial construction management team is also committed to ensuring your specifications are expertly handled. After establishing a budget and timeline, we hold true to your objectives by acting as a third party, hired by and working for you, throughout the competitive bidding process. Our goal is to ensure a hassle-free project.
Sharing some of the same roles as a commercial general contractor, the job of a construction manager differs in that we can act as a trusted industry source for our clients, even on projects that we are not directly involved with the workmanship ourselves.
Get in touch with us today to learn more about our commercial construction management.
To find out more about our construction management services and how they can benefit you and your business, contact us now. We promise professional service you can count on.
Just a few questions? Start here!